Lock a location with a press of the button, and then always find your way back to that spot.
DudeWhere uses your phone's GPS and WiFi-based location capability to figure out where you are, and where you need to go.
Airport? Concert? Unfamiliar city? Get a point in the right direction.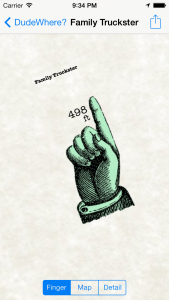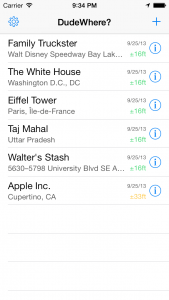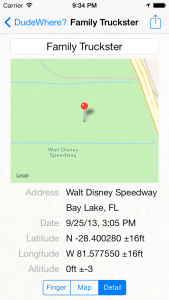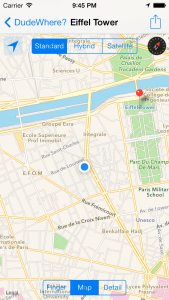 Press the + button and your current location will be locked. Find your way back later easily by selecting it from the list and following the finger.
Great for finding your car in a parking lot at the airport, amusement park, or concert. Don't waste time wandering around, use DudeWhere!
– Change the name or use the automatically detected address.
– Uses the available location hardware of your device, including GPS
– Finger mode shows direction and distance, with accuracy via color coding
– Full screen map mode shows current location and destination
– Detail mode shows latitude, longitude, and altitude
– Can provide walking or driving directions
– Share location via email, Twitter, Facebook, or AirDrop